Sell Top Quality Anti-Aging Peptides Snap-8 Raw Powder CAS: 868844-74-0 Sell High Purity Peptides Nonapeptide-1 Powder
stars, based on
( 0 )
reviews
Sell Top Quality Anti-Aging Peptides Snap-8 Raw Powder CAS: 868844-74-0 Sell High Purity Peptides Nonapeptide-1 Powder

We are factory from China.We make peptides and HGH from China
We can also make capsules, tablets, and liquid drops. Customers brand is accpetable.

Our email is sales@sarms4muscle.com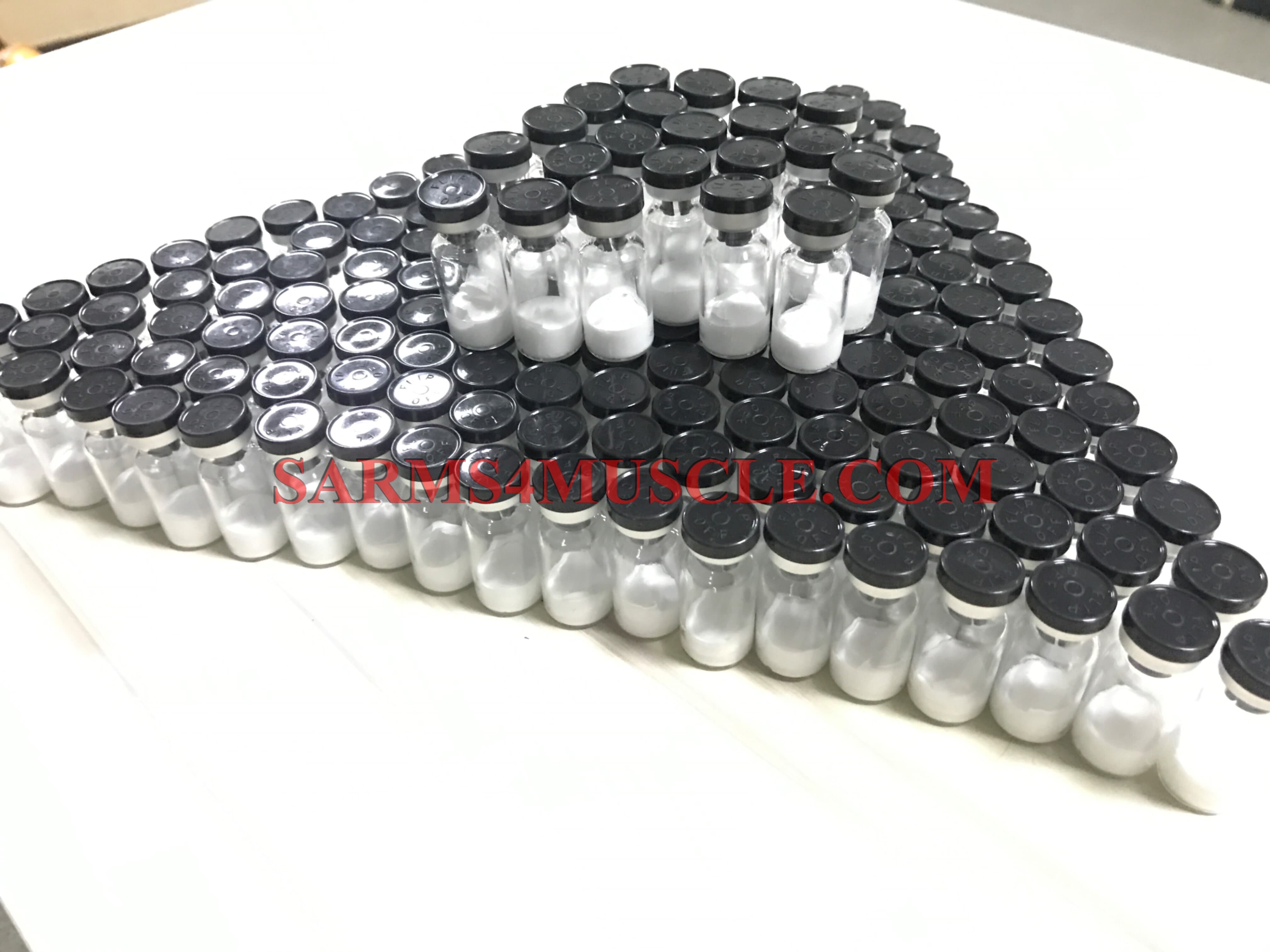 1.Basic info.
| | | | |
| --- | --- | --- | --- |
| Anti-Aging Peptides | Snap-8 | Raw Powder | CAS: 868844-74-0 |
| Nonapeptide-1 | | | |
Product Name:Snap-8
Other name:Acetyl GlutaMyl Octapeptide-3 ; Acetyl Glutamyl Heptapeptide-3
CAS: 868844-74-0
MF: C41H70N16O16S
MW: 1075.16
Product Categories: Cosmetics beauty peptide
Appearance :Lyophilized White powder
Water Content(Karl Fischer) :≤5.0%
Acetate Content(by HPLC) :≤15.0%
Amino Acid Composition :±10% of theoretical
Purity (by HPLC) :≥95.0%
Single Impurity(by HPLC) :≤2.0%
Peptide Content(by %N ) :≥80%
Assay(By Anhydrous, Acetic Acid-free ) :95.0~105.0%
Bacterial Endotoxins :≤10EU/mg
Usage: anti-wrikle . SNAP-8 reduces the depth of wrinkles on the face caused by the contraction of muscles of facial expression, especially in the forehead and around the eyes.
Storage:Lyophilized SNAP-8 is stable at room Temperature for 90 days,however it is best to store is a freezer below -8C for any extended period of time.After reconstitution SNAP-8 should be refrigerated at temperatures not to exceed 35F.
2.Product Applications:
The synthesis of SNAP-8 involves a final freeze-drying step. Freeze-dried products are commonly obtained as a polymorphous crystalline powder, which means that locally some aggregates and differences in crystal size may appear. This polymorphism is not associated to chemical differences and extensive work performed by the analytical department has ensured the homogeneity of the product. SNAP-8 is presented either as SNAP-8 Powder, an octapeptide in powder form which can be easily dissolved in water, or as SNAP-8 Solution, an aqueous solution containing 0.5 g/L of the powder version. It can be incorporated at the final stage of the manufacturing product, provided the temperature is below 40 degrees Celsius. Taking into consideration the concentration of peptide in SNAP-8 Solution, it is recommended that 3 to 10% of the solution is present in the final formulation in order to obtain significant anti-wrinkle activity.
SNAP-8 is a mimic of the N-terminal end of SNAP-25 which competes with SNAP-25 for a position in the SNARE complex, thereby modulating its formation. If the SNARE complex is slightly destabilized, the vesicle can not release neurotransmitters efficiently and therefore muscle contraction is attenuated, preventing the formation of lines and wrinkles
3.The Benefits of SNAP-8:
- Reduces the depth of wrinkles on the face caused by the contraction of muscles of facial expression, especially in the forehead and around the eyes.

- A safer, cheaper, and milder alternative to Botulinum Toxin, topically targeting the same wrinkle-formation mechanism in a very different way.

- Has been incorporated in cosmetic formulations such as emulsions, gels, sera, etc., where removal of the deep lines or wrinkles in the forehead or around the eyes area is desired.
4.COA:
ANALYTICAL ITEMS

SPECIFICATION

ANALYTICAL RESULTS

Appearance

White Soild

White powder

Related substances

A single impurity≤0.5%

Confirms

Total impurities≤1.0%

Confirms

Loss on drying

≤0.5%

Confirms

Assay

>95%

Confirms

Conclusion

Confirms to Enterprise Standard