Sell Top Quality 99% Purity Peptides Acetyl Tetrapeptide-5 Raw Powder CAS:820959-17-9
stars, based on
( 0 )
reviews
Sell Top Quality 99% Purity Peptides Acetyl Tetrapeptide-5 Raw Powder CAS:820959-17-9
We are factory from China.We make peptides and HGH from China
We can also make capsules, tablets, and liquid drops. Customers brand is accpetable.

Our email is sales@sarms4muscle.com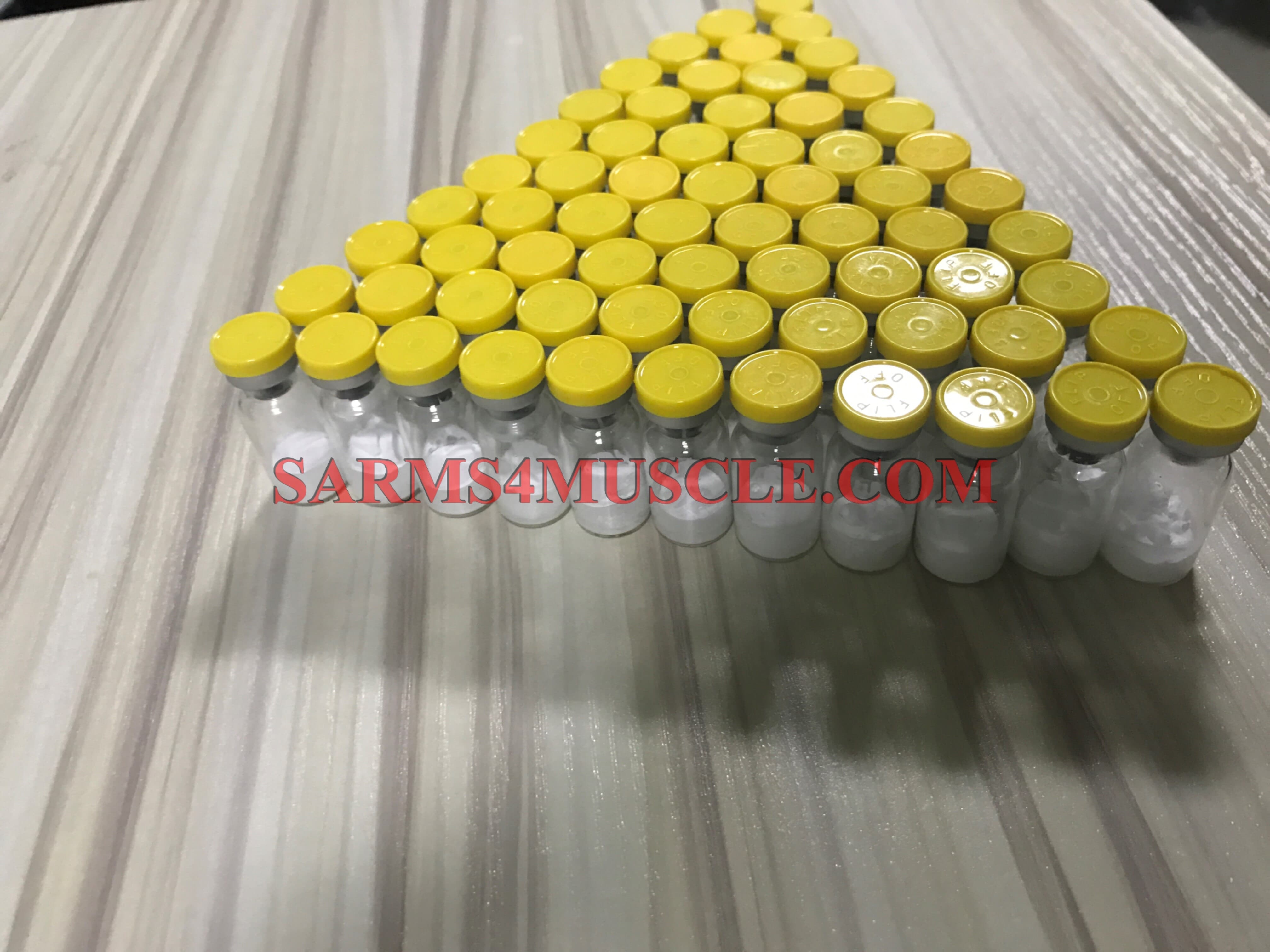 Sell Top Quality
| | | | |
| --- | --- | --- | --- |
| Sell Top Quality | Peptides Acetyl Tetrapeptide-5 | Raw Powder | |
| CAS:820959-17-9 | | | |
1.Basic info.
Product Name:Acetyl Tetrapeptide-5
CAS: 820959-17-9
MF: C20H28N8O7
MW: 492.49
EINECS: 1312995-182-4

2.Product Description:
Anti-saccharification and cloning factor acetyl tetrapeptide-5 can inhibit the activity of angiotensin-converting enzyme and inhibit glycosylation, they can improve microvascular reflux, remove the bags under the eyes, causing relaxation, anti-edema, microcirculation, enhance blood circulation, Eliminate inflammation.
Acetyl tetrapeptide-5 has been shown to be effective in reducing swelling associated with bags under the eyes, improving skin elasticity, enhancing skin texture and smoothness.
Acetyl tetrapeptide-5 is widely accepted as a safe, non-toxic ingredient in personal care products.
3.Product Applications:
Although this ingredient is most commonly seen in eye creams, it is also found in shampoos, conditioners, hair serum, lotions, creams, lips care, cleansers, sun lotions, soaps and body lotions.
Tetraethyl tetraacetate is a known moisturizer or hygroscopic moisturizer that helps reduce eye irritation, improve skin elasticity and overall smoothness. This is done by absorbing water from the deep skin to the outermost layer of the skin (cuticle), using the hygroscopic properties of the compound (Make Cosmetics). The moisturizer-rich formula is also used to successfully treat dry skin (skin dry) (PubMed). According to the cosmetics database, humectants can also play an important role as an emulsifier in the overall formulation.
Other commonly used humectants include glycerol, sorbitol, propylene glycol, hexylene and butylene glycol, MP glycol, urea, alpha-hydroxy acids and other sugars.