Bodybuilding Growth Hormone Releasing Peptides Powder CJC-1295 Dac Injectable CAS 863288-34-0 For Body Shape
stars, based on
( 0 )
reviews
Bodybuilding Growth Hormone Releasing Peptides Powder CJC-1295 Dac Injectable CAS 863288-34-0 For Body Shape

We are factory from China.We make peptides and HGH from China
We can also make capsules, tablets, and liquid drops. Customers brand is accpetable.

Our email is sales@sarms4muscle.com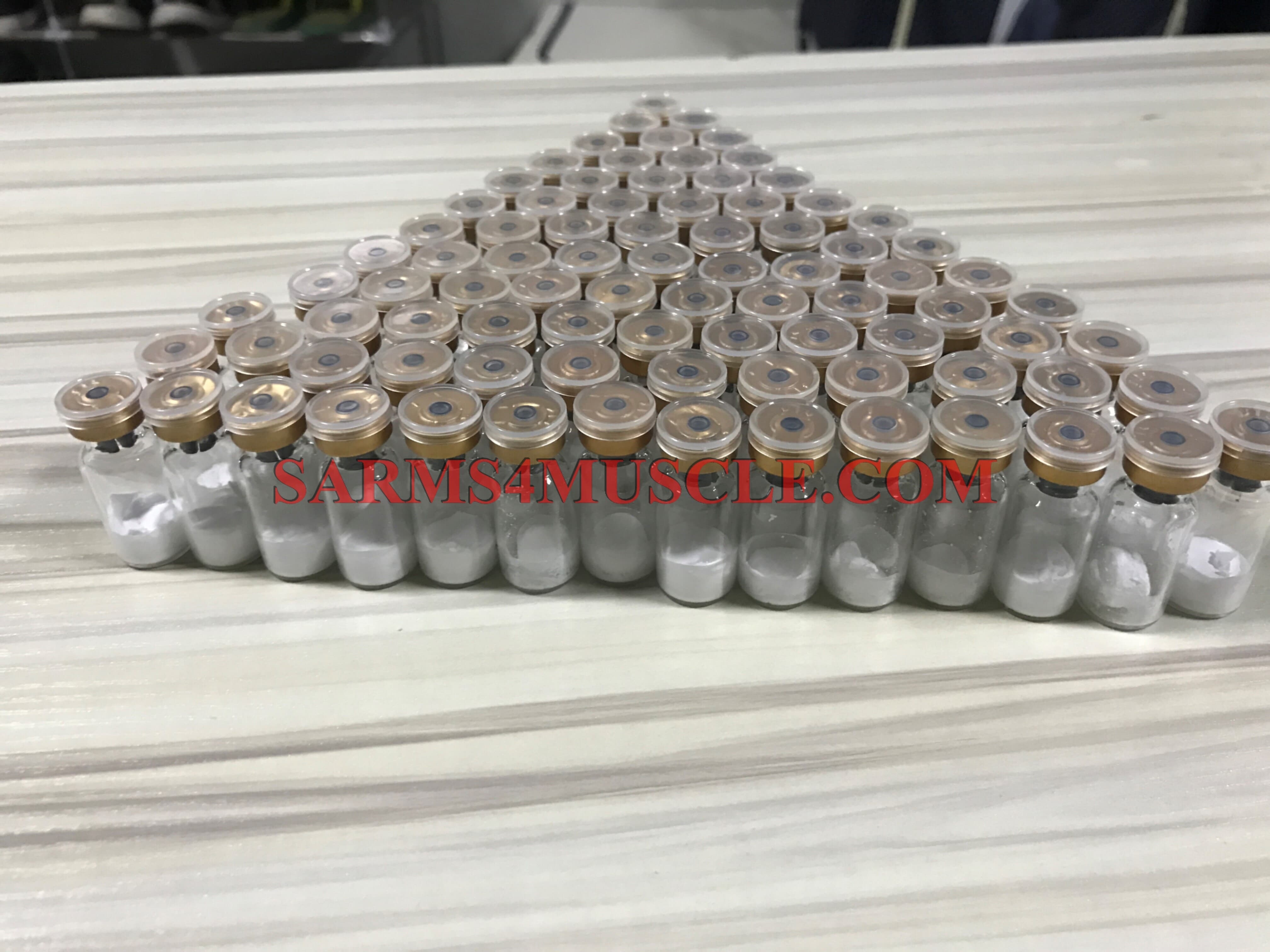 | | | | |
| --- | --- | --- | --- |
| Bodybuilding | Growth Hormone | Releasing Peptides | Body Shape |
| CJC-1295 | Injectable | CAS 863288-34-0 | |
CJC1295 without DAC
Alias: CJC-1295 Acetate; CJC1295(Without DAC);
Sequence: Tyr-D-Ala-Asp-Ala-Ile-Phe-Thr-Gln-Ser-Tyr-Arg-Lys-VAL-Leu-Ala-Gln-Leu-Ser-Ala-Arg-Lys-Leu-Leu-Gln-Asp-Ile-Leu-Ser-Arg-Lys(Maleimidopropionyl)-NH2
Item: CJC1295
Synonyms: Mod GRF 1-29, CJC-1295 no DAC,CJC-1295 without DAC, CJC 1295 w/o DAC
CAS No.: 863288-34-0
Molecular Formula: C165H271N47O46
Molecular Weight: 3649.30
Purity (HPLC): 99.0%
Appearance: White crystalline powder
Single Impurity(HPLC): 1.0%
mino Acid Composition: 10% of theoretical
Peptide Content(N%): 80%(by %N)
Water Content(Karl Fischer): 6.0%
Acetate Content(HPIC): 15.0%
Identity (ESI-MS):3367.97±3.0
Mass Balance: 95.0~105.0%
Type: Immune Function AgentsGrade
Standard: Medicine Grade
Storage: Lyophilized CJC1295 W/O DAC is stable at room temperature for 90 days, however it should be stored in a freezer below -8C for any extended period of time. After reconstituting CJC1295 W/O DAC should be refrigerated at temperatures not to exceed 36 F.
Source: Chemical Synthesis
CJC-1295, also known as CJC-1295 DAC, is a synthetic analogue of GHRH growth releasing factor (GRF), which was developed by ConjuChem. It is a modified form of GRF (1-29), with an improved half-life. CJC-1295 markedly increases plasma growth (GH) and insulin-like growth factor 1 (IGF-1) levels in both animals and humans. Clinical studies have shown that the administration of CJC-1295 may increase body weight, increase total pituitary RNA and growth. The increase in total pituitary RNA and growth suggests that more growth releasing cells were created.
CJC-1295 Acetate Lyophilized Peptide Bodybuilding CAS: 863288-34-0