Anti Aging Peptides PT-7 / Palmitoyl Tetrapeptide-7 Powder CAS:221227-05-0
stars, based on
( 0 )
reviews
Anti Aging Peptides PT-7 / Palmitoyl Tetrapeptide-7 Powder CAS:221227-05-0

We are factory from China.We make peptides and HGH from China
We can also make capsules, tablets, and liquid drops. Customers brand is accpetable.

Our email is sales@sarms4muscle.com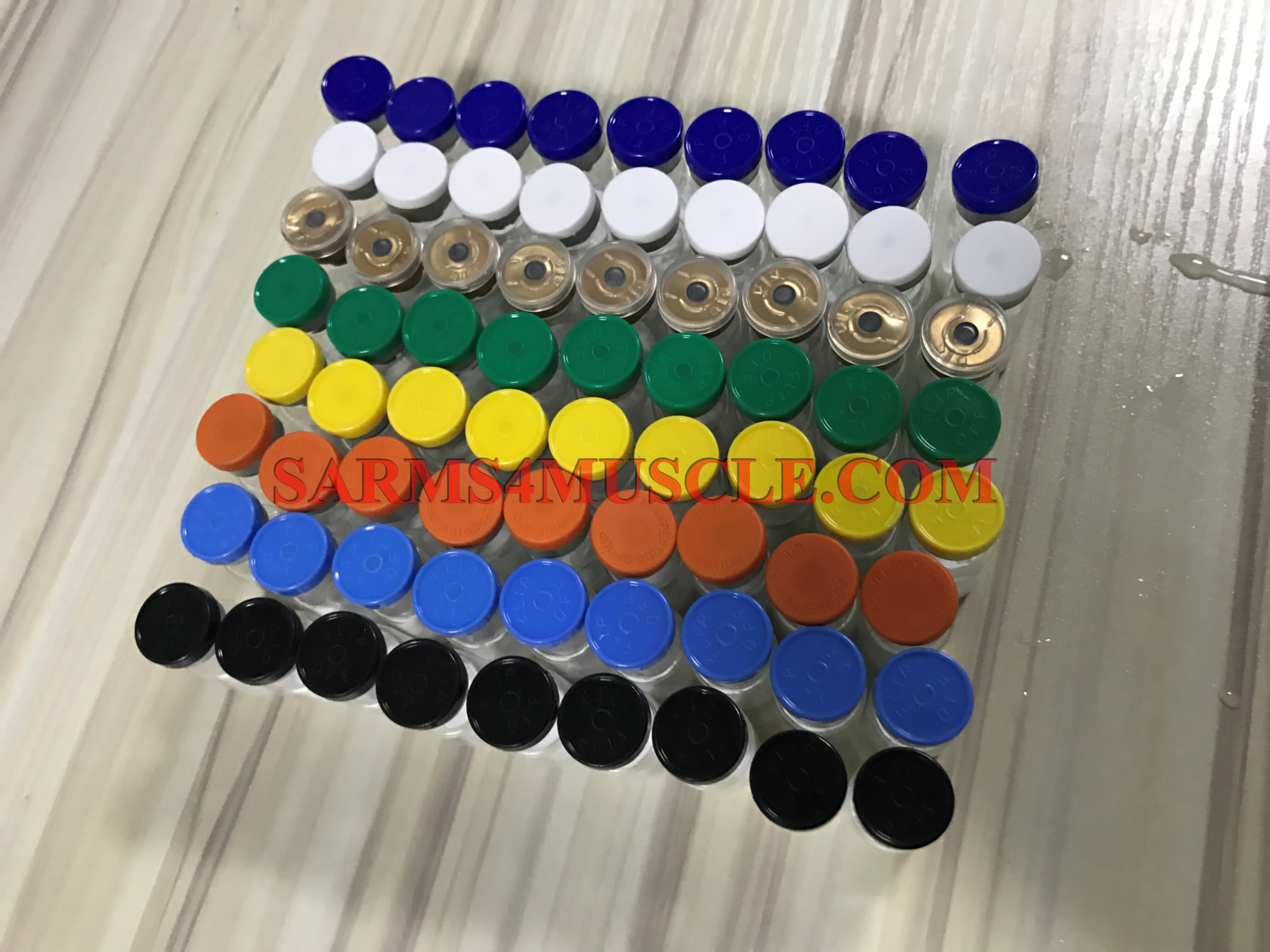 | | | | |
| --- | --- | --- | --- |
| Anti Aging | Peptides | PT-7 | Palmitoyl Tetrapeptide-7 |
| CAS:221227-05-0 | | | |
| | | | |
1.Basic info.

Product Name:Palmitoyl Tetrapeptide-7
Sequence: Pal-Gly-Gln-Pro-Arg-OH
Appearance :White powder
Water Content(Karl Fischer) :≤5.0%
Acetate Content(by HPLC) :≤15.0%
Amino Acid Composition :±10% of theoretical
Purity(by HPLC) :≥90.0%
Single Impurity(by HPLC) :≤2.0%
Peptide Content(by %N ) :≥80%
Assay(By Anhydrous, Acetic Acid-free ) :95.0~105.0%
Bacterial Endotoxins :≤10EU/mg
Usage: Anti-aging,face lifting, anti-wrinkle

2.Product Description:
Palmitoyl Tetrapeptide-7 (PT-7) is a synthetic peptide comprised of four amino acids whose sequence is SSNA (Serine, Serine, Asparagine, Alanine). As in PP-4, palmitic acid is attached to the peptide chain as a penetration enhancer to drive the peptide through the stratum corneum. PT-7 was formulated with the goal of suppressing the body's production of excess interleukins, the chemical messengers which trigger the body's acute inflammatory response which leads to glycation damage.
Glycation is the process by which glucose links with proteins and causes them to bind together, thus stiffening tissues and leading to the complications of diabetes and some of the physiologic problems associated with aging. Glycation affects the skin's support system - collagen, elastin and other proteins - and leads to wrinkles, sagging, loss of youthful contours and uneven skin tone.
Inflammation is normally a protective response to tissue injury or destruction and is an important part of the body's immune response. It is the body's way of walling off a harmful agent and the injured tissue. Up to about age 35 when hormone levels begin to drop, very little interleukin is secreted and its secretion is strictly controlled.
However, as we age further, the hormonal regulatory system begins to break down and significant levels of interleukins are found in the plasma even when there is no inflammatory stimulus. This results in high levels of inflammatory proteins in the tissues, slow tissue regeneration, tissue rigidity and a loss of healing potential. This process has been linked with breast cancer, osteoporosis, anemia, autoimmunity and slower tissue regeneration.
Theoretically, if the production of excess interleukins can be suppressed, the inappropriate inflammatory response will not be triggered and glycation damage will be inhibited. This theory was borne out in the lab. In vitro, the Ultra Aesthetics scientists found that PT-7 induced a marked dose-dependent reduction in interleukin production. The higher the concentration of Palmitoyl Tetrapeptide-7, the greater the reduction in interleukin production - up to 40%.
UV radiation is known to accelerate interleukin production. When the scientists exposed cells to UV radiation and then added PT-7, they achieved an 86% reduction of interleukin production. These results show that PT-7 is able to affect baseline levels of interleukin as well as modulate the effects of UV-stimulated over-production.

3.Product Applications:

Palmitoyl Oligopeptide,Palmitoyl Tetrapeptide-7 contains matrikines which are messengers of cutaneous reconstruction and repair. They activate the neosynthesis of extracellular matrix marcromecules providing this product with visible anti-wrinkle efficacy.
Palmitoyl Tetrapeptide-7 is the anti wrinkle heptapeptide is an elongation of the famous hexapeptide Arginreline,it reduces the depth of wrinkles on the face caused by the contraction of muscles of facial expression.